VirusTotal.com Link
:
Analyze suspicious files to detect types of malware.

Screenshot of Cheat Menu: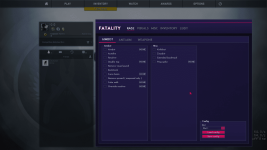 HOW TO INJECT :

1st step - Open steam and inject fatal_legacy_steam_module.dll with extreme injector (manual map injection ofc)
2nd step - Open csgo and inject at the same time fatal_legacy.dll and ftc_crash_fix.dll (manual map injection ofc)

In the zip you will find my config too.

USE AT YOUR OWN RISK !!! Idk if it's a virus it worked fine for me, nothing happened to my pc so far, skin changer may glitch/block/freeze ur mouse on the menu so just press random keys like esc , alt + tab or insert.
CFG Path:2k18 folder