Disclaimer, all of these things are based on my own cheating experience!
There are a few simple ways to boost your trust factor in CS:GO, I'll start with the best one.
1. Spending Money on Steam Account
No matter what, valve love one particular thing called "Money"
I had many clear steam accounts when I was able to play only HvH in MM.
The easiest way to change it was buying other games on this account, idk how, but after I was only one who was cheating in game (at lest I had this filing).
2. Being Active on Steam etc...
Overall being active on steam is very good thing, make threads on community, write a lot of comments, etc..
Also, levelling up your steam profile, also you have to spend a lot of money, but it will help a lot, don't forget that you are able to get free cards.
If you want to buy very cheap sets of card to level up your steam account, check this website:
You must be registered for see links
3. Ofc Old Good Commands
A lot of commands might boost your trust factor, but remember this is a very common thing to do, and there are a lot of services for that.
So valve might, check commands source, so it might not help a lot, but who knows, in my own experience it might help.
4. Remove all Tracers
Many times after I made hard reset it helped, but it was helping just for a short period of time. Remember after, don't log in to your old banned steam accounts. Try to make everything from 0, so there will be fewer changes to track you, but I would say this is the worst idea imo.
Overall, I would advise spending as much money as you can, I'm talking about 50-100eur + be very active on steam community, level up your account
I have rn account with 30 level few paid games, I spend on it around 100eur, even if I have few alts accounts for hvh on mm, I'll still play with legits on it, how idk, but from my pov you have to spend money on it, just it, but remember this is just my case, we can't be sure there will be same scenario with your account!
If you don't have money, just try to be active on steam community, try to get as many cards as you can to level up your steam account etc...
But in all my cases it didn't really work out
If I made any mistakes, feel free to correct me
Another tutorial How to check Trust Factor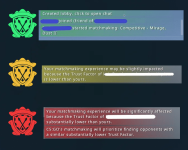 How to know your Trust Factor?! Small disclaimer, this is my knowledge that I was able to collect during my csgo cheating career, if you don't agree with something, just write below your comment. 1. Every time starting any match in right upper cornet you will see 3 different commends, each of...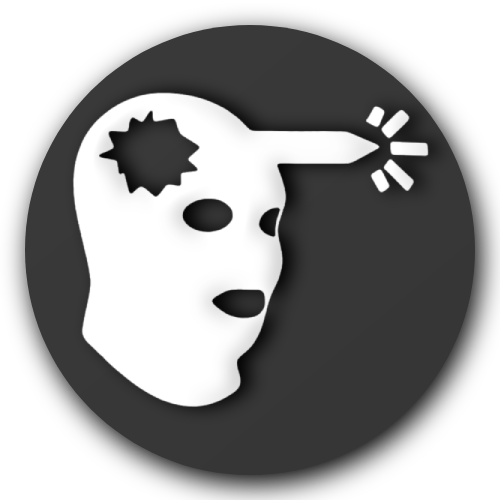 hackvshack.net