VirusTotal.com Link
:
Analyze suspicious files to detect types of malware.

Screenshot of Cheat Menu: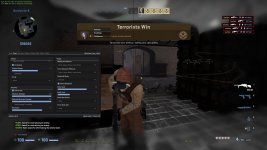 CFG Location: csgo\plague\cfg
So I got it from russia telegram channel, tutorial translated by google translate
Tutorial
First step - Launch Steam and inject steam.dll into it
Second step - Run the game and inject csgo.dll into it
The third step - Throw the config and play with it!
After playing with the cheat and making my own config for it, I realized how wonderful it is. This is many times better than nixware crack with a virus and weave v2.5, I wish you a pleasant game!