OS Requirements

Windows: 7, 8, 8.1, 10 (All versions)
Hardware Requirements

All
:::::::::::::::::::::: ABOUT PROGRAMME ::::::::::::::::::::::::::

Game Versio
::
Steam;
Supported OS
::
Windows 7, 8, 8.1, 10 (all versions);
Supported Game Mode
::
Fullscreen, Borderless, Windowed;
Supported Processors
::
Intel & AMD.
Recommended reading:
Here you can find the most detailed instructions for launching and activating this product.
We have fast and responsive tech support on Discord and on the website, which is available almost 24/7. If you have any difficulties, then you will definitely be helped.
A little about the software:
Axios Macro is a program that will remove recoil from any weapon in Apex Legends, without an account ban. It is not a cheat and is completely safe. Works with any mouse. The program is updated frequently and plans to expand its functionality.
The macro will also work in games such as: Apex Legends, RUST, R6: Sige.
If you have not used the program before and want to test its capabilities, then I have good news for you! A test of this program is available for a period of 24 hours, in order to get a test, register on the site: https://axios-macro.com/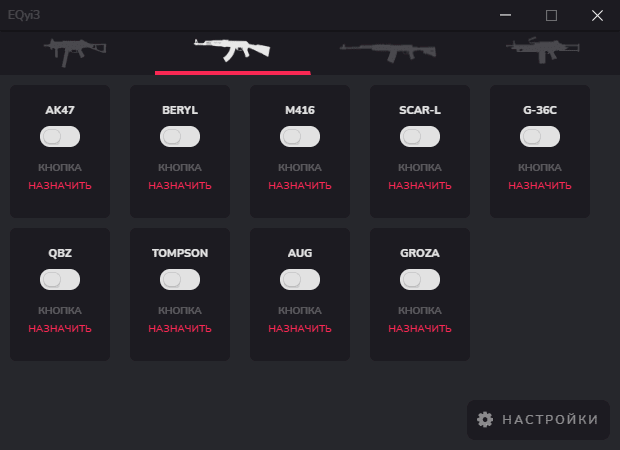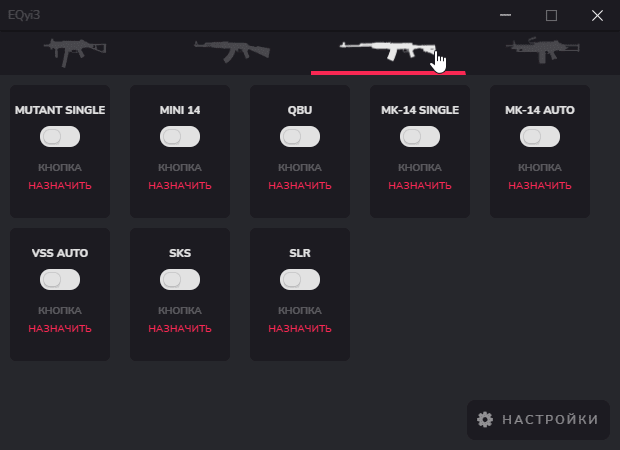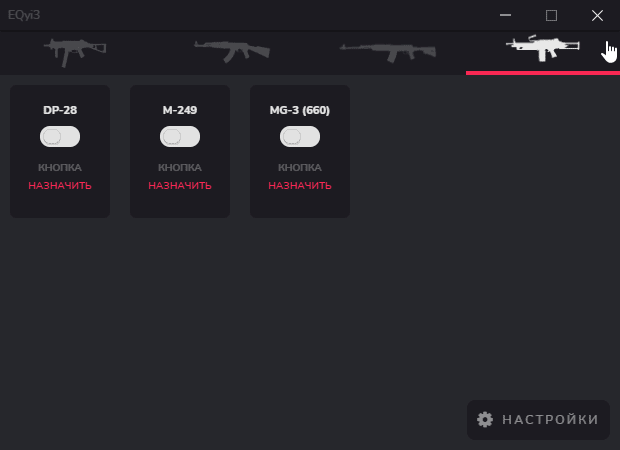 Prices (Bank Card):
1 day - $3 (
Buy
)
7 days - $8 (
Buy
)
30 days - $20 (
Buy
)
90 days - $40 (
Buy
)
CONTACTS FOR COMMUNICATION / PURCHASE:
#
Discord
:
NFK#1585
#
Telegram
:
https://t.me/Knifix_exe
#
Accept
:
Card / PayPal / BTC
(
If you want to buy via PayPal, write to the contacts listed above
)
https://t.me/nfkcheats_news
-
Telegram group
NFKCHEATS.XYZ
- Our online store
(Data from the reader is issued immediately after payment)​
The UNDETECTED status does NOT mean that you cannot get a ban, there is a risk of getting a ban ALWAYS with ANY software. Sooner or later, the ban will be in any case, the best way to avoid a game blocking is not to use cheats. If you are afraid for your account, please do not use cheats!
If your account is blocked, there is no refund for the cheat.
If your account is blocked, there is no refund for your account.
We do not refund if your Windows does not match our description.
We do not refund and do not exchange if you bought the wrong product.
We do not refund funds if you have purchased the program, and for some reason it has suspended its work for a certain or indefinite period.
A guaranteed refund is carried out only if the program does not work for you at the first start.
If you have a blockage in the program (which you must know), but you buy it, then the funds for the purchase will not be returned to you.