To run cheat on Windows, we need:
Cheat.DLL - File with cheat
Injector.EXE - DLL injector
To run cheat you need cheat file .DLL, and DLL injector .EXE
There is something like LOADER, this is .EXE file with inbuilt DLL file with DLL injector.
(Mostly paid cheats use loaders, but there are free cheats with loaders too)
How to Inject DLL file with DLL Injector, .DLL file + .EXE file
For this tutorial, I will use
CSGhost_v3.1
DLL injector with
OneTap free V3
(if you want to download these attachments, click on bold text. OTC V3 is outdated!)
1. Download
CSGhost_v3.1
DLL injector

2. Run it as administrator.
(this is quite important to run cheats software programs as administrator)
3. Run your game, in this tutorial, this is CSGO.

4. Press 'SELECT DLL TO INJECT', file explorer will pop up.
(In this DLL injector you don't have to choose the process name, this injector is only for CSGO,
other DLL injectors
)
5. Look for OTC.DLL file, after click on it.
(It will most certainly be in the files you have downloaded)
6. Go to CSGO, and have fun.
*if you don't see anything in game, look for Cheat
MENU KEY
.
Most cheats use
INS/Insert
key, there are cheats, who also use
HOME
key,
END
key or
DEL/delete
key.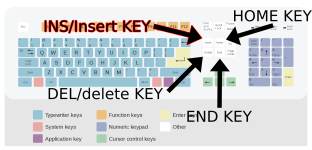 FAQ
Q: Can I get ban?
A: There is always risk of getting ban, play on smurf account, not main.

Q: I can't inject DLL file there is error, what I can do?
A: If there is any error during injection:
Any troubleshoots during injecting?
Q: I have more questions?
A: If you have any questions, ask it on General Chat.
​