VirusTotal.com Link
:
You must be registered for see links
Analyze suspicious files to detect types of malware.

Screenshot of Cheat Menu: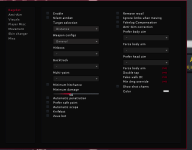 Another day, another crack
Just put the stainless folder onto your C:\.
Then inject dll.
Havent tried the cheat, but i beat pretty much every single stainless user, so its not that good imo.
Last edited by a moderator: