The latest cracked version of the

VMProtect

is finally here!

(

outside the China for the first time

)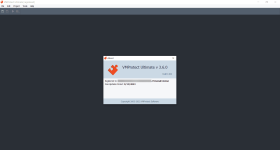 ---
​
What is VMProtect?​
VMProtect protects code by executing it on a virtual machine with non-standard architecture that makes it extremely difficult to analyze and crack the software. Besides that, VMProtect generates and verifies serial numbers, limits free upgrades and much more.
---
​
What's new on VMProtect 3.6:​
​
[*] .NET: Improved renaming of virtual methods​
[*] .NET: Fixed a bug that occurred inside finally blocks of virtualized methods​
[*] Mach-O: Improved support of macOS 12 Monterey​
[*] PE: Improved antidebug​
[+] .NET: Added support of volatile and calli​
[+] PE: Added support of Windows for ARM (for Intel binaries only)​
[+] PE: Improved support of WINE​
[+] PE: Added support of MAP files for Free Pascal and MinGW​
[+] Added the ability to create segments with random symbols using mask '?'​
---
Don't forget to follow me on

You must be registered for see links

! cuz u miss a lot of good stuff I starred.

To view the content, you need to

Sign In

.