VirusTotal.com Link
:
Analyze suspicious files to detect types of malware.

Screenshot of Cheat Menu: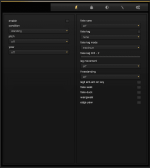 CFG Path: Documents
Im gonna post a config later, rn i just wanted to post the free itself. Everything is in readme.txt. Note, that in extreme injector settings u have to change injection method to manual map as well!!
Last edited by a moderator: