OS Requirements

Windows 10 (2104 - 21H2), Windows 11(21h2)
Hardware Requirements

Processor: Intel & AMD, Video card: Nvidia & AMD
OC:Windows 10 (2104 - 21H2), Windows 11(21h2)
CPU: Amd & Intel.
GPU: NVidia & AMD.
Platform: Battlestate Games Launcher
Status:

Undetected

.


The cheat has a built-in spoofer.
Don't miss the opportunity to acquire an exclusive ESP for Tarkov today. This unique cheat includes advanced ESP features, effectively eliminating recoil and weapon spread during combat, along with the added advantage of infinite stamina and immunity to fall damage. The wallhack functionality in this cheat performs flawlessly, ensuring optimal performance and accuracy. Rest assured, our product comes at an incredibly affordable price compared to other cheats available for this game. Waste no time and secure our private wallhack for Escape from Tarkov now to maximize your profit potential, as our product guarantees complete safety and reliability!
​
Features

:
Aimbot & shooting options
Enable No Recoil
Enable Aimbot
Enable Silent Aimbot
Prioritize Visible Targets
Target Bone
FOV
Smooth
Smooth X
Smooth Y
Wallhack and PlayerESP features
Player ESP
Boxes
Skeleton
Name ESP
Distance
Weapon
Bots
Scavs
Snapline
Corpse
ESP Distance
Visible Check
Anti-Clutter
Loot and things on the map(Word)
Show Items
Show Meds
Lootable Containers
Guns
Valuables
Attachments
Clothing
Food
Grenades
Show Corpse
Item Price
Chinese Item Names
Minimum Item Price
Misc(Extra Features)
Loot Through Walls
Run and Shoot
Unlimited Stamina
Flyhack
Show FOV Circle
Enable Crosshair
Crosshair Size
Font Size
Detailed Color Customization
Spoofer
Screenshots: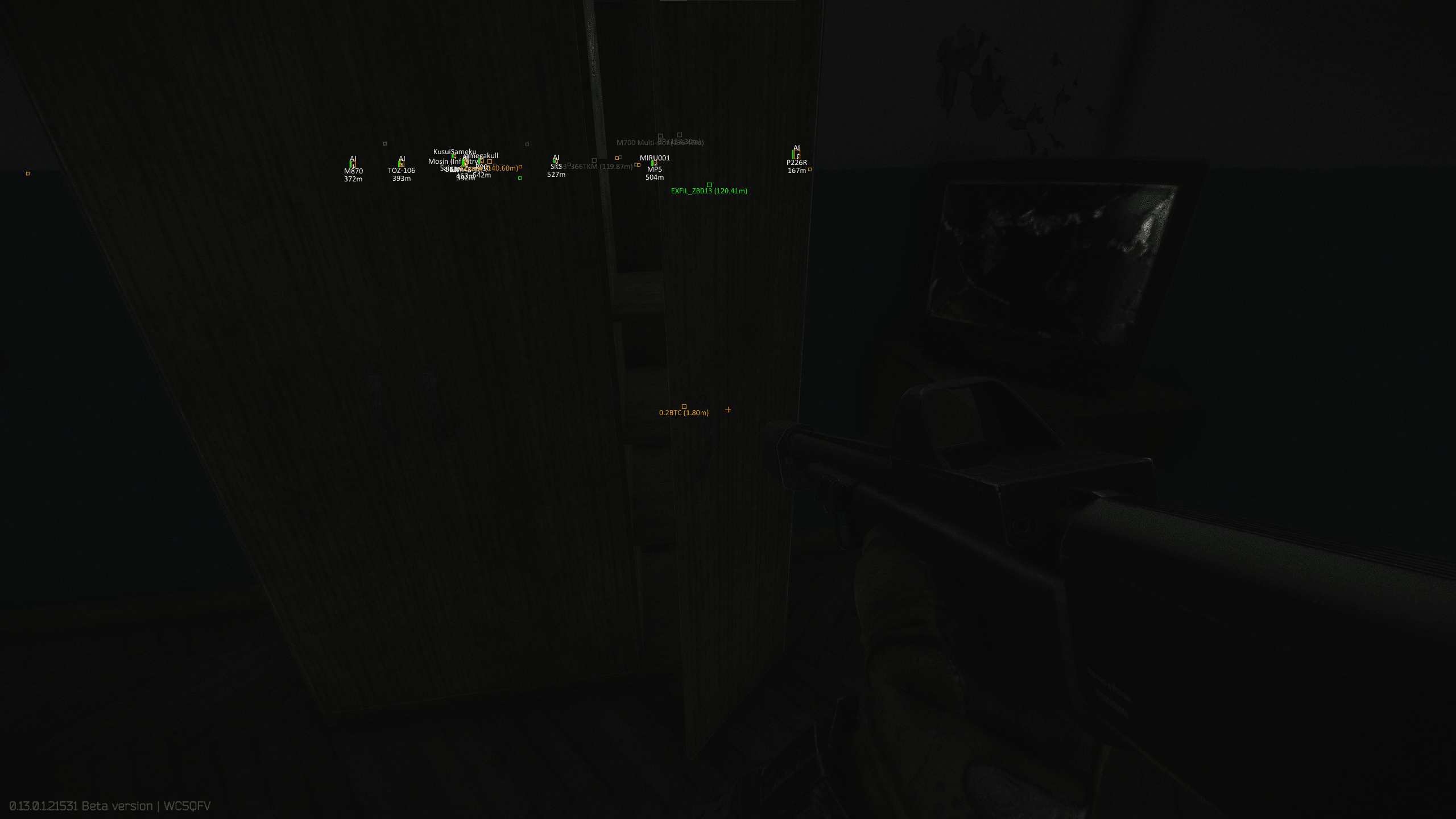 1 Day - $4.15
7 Days - $21
30 Days - $41.5
Buy:
On Our Website
Our Telegram Channel:
https://t.me/phoenix_satano