OS Requirements

Windows 10
Hardware Requirements

Processor: Intel & AMD, Video card: Nvidia & AMD
OC: Windows 10, Windows 11
CPU: Amd & Intel.
GPU: NVidia & AMD.
Platform: Battlestate Games Launcher
Status:

Undetected

.
The cheat has a built-in spoofer.
Introducing our latest addition to the store, an unparalleled innovation: The Elite Hack for EFT. This cheat stands as a true marvel among gaming software, delivering an unrivaled experience across various titles. Featuring a meticulously crafted interface, seamless and intuitive aimbot functionality, a vast array of miscellaneous features, and unparalleled customization options, this cheat sets new standards for excellence. While it may not be the most budget-friendly option, its exceptional quality makes it a worthwhile investment. With its finely calibrated Loot ESP, you'll effortlessly track down elusive quest items, while the Player ESP provides valuable insights into the inventories of your adversaries, granting you a strategic edge in combat. Rest assured, our cheat incorporates a reliable Battle Eye anti-cheat bypass, minimizing the risk of bans. Additionally, its negligible impact on FPS allows for seamless integration with external spoofers.
​
Features

:
Main Player ESP(EFT WH against Players)
Box ESP
Box Mode
Visible Check
Name
Distance
Weapon
Ammo
Skeleton
Bot
Health ESP
Chams
Preview ESP
Additional ESP(Extra Wallhack Features)
Inventory
Inventory Price
Player LVL
K/D
K/D Warning
Mines
Grenades
Smoke Grenades
Exfiltration Points
Custom Colors
Max Distance
Player List
Aimbot(Legit & Rage)
Vector Aimbot
Silent Aimbot
Aim Key
Bone
FOV
Visible Check
Distance
Show FOV
Show Bone
Aimbot Line
Loot ESP Categories
Keys
Containers
Barter
Provisions
Gear
Meds
Sights
Supressors
Weapon
Ammo
Magazines
Tactical Devices
Weapon Parts
Special Equipment
Maps
[COLOR=rgb(251, 160, 38)Loot ESP(Items)[/COLOR]
Categories
Price
Quest Items
Containers ESP
Corpses
Min Price
Loot Filter
Distance
Icon
Background
Custom Colors
Weapon Misc(Weapon Exploits)
No Recoil
No Sway
Fast Mag Load
Fast Mag Unload
Instant ADS
Weapon NoClip
Crosshair
Ammo Count
Infinite Oxygen
Fire Mode
Other Misc Features
No Visor
Infinity Stamina
Slow Fall
High Jump
Loot Through Walls
Instant Examine
Multi-Search
Thermal Vision
Speedhack
Time Changer
Radar
FOV Changer
Combat Mode
Instant Search
Extra(Bonus Cheat Features)
Menu
Visuals Preview
Aimbot Bones Preview
Aimbot Key
Thermal Key
Speedhack Key
Menu Key
Panic Key
Battle
Spoofer
Screenshots: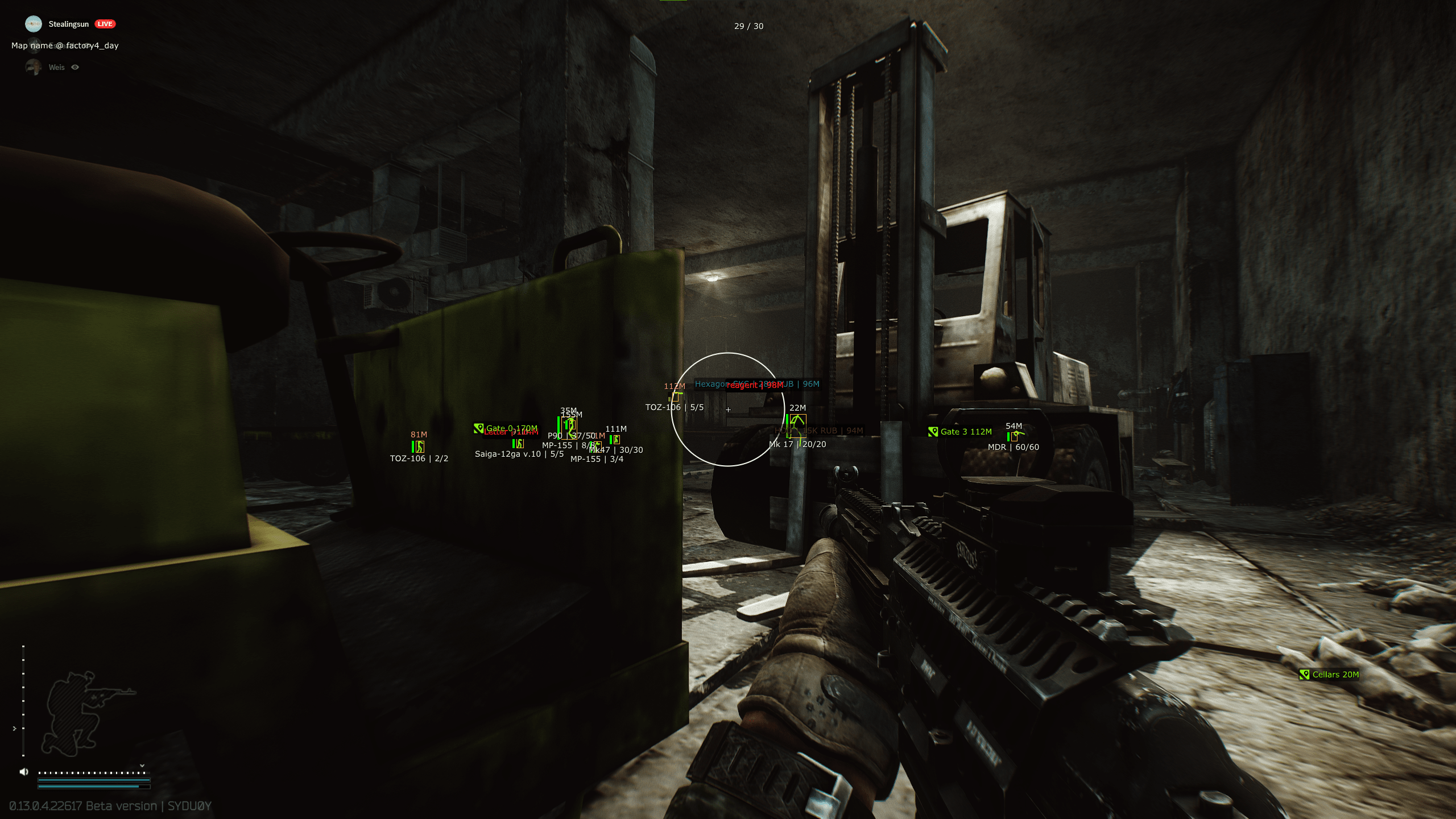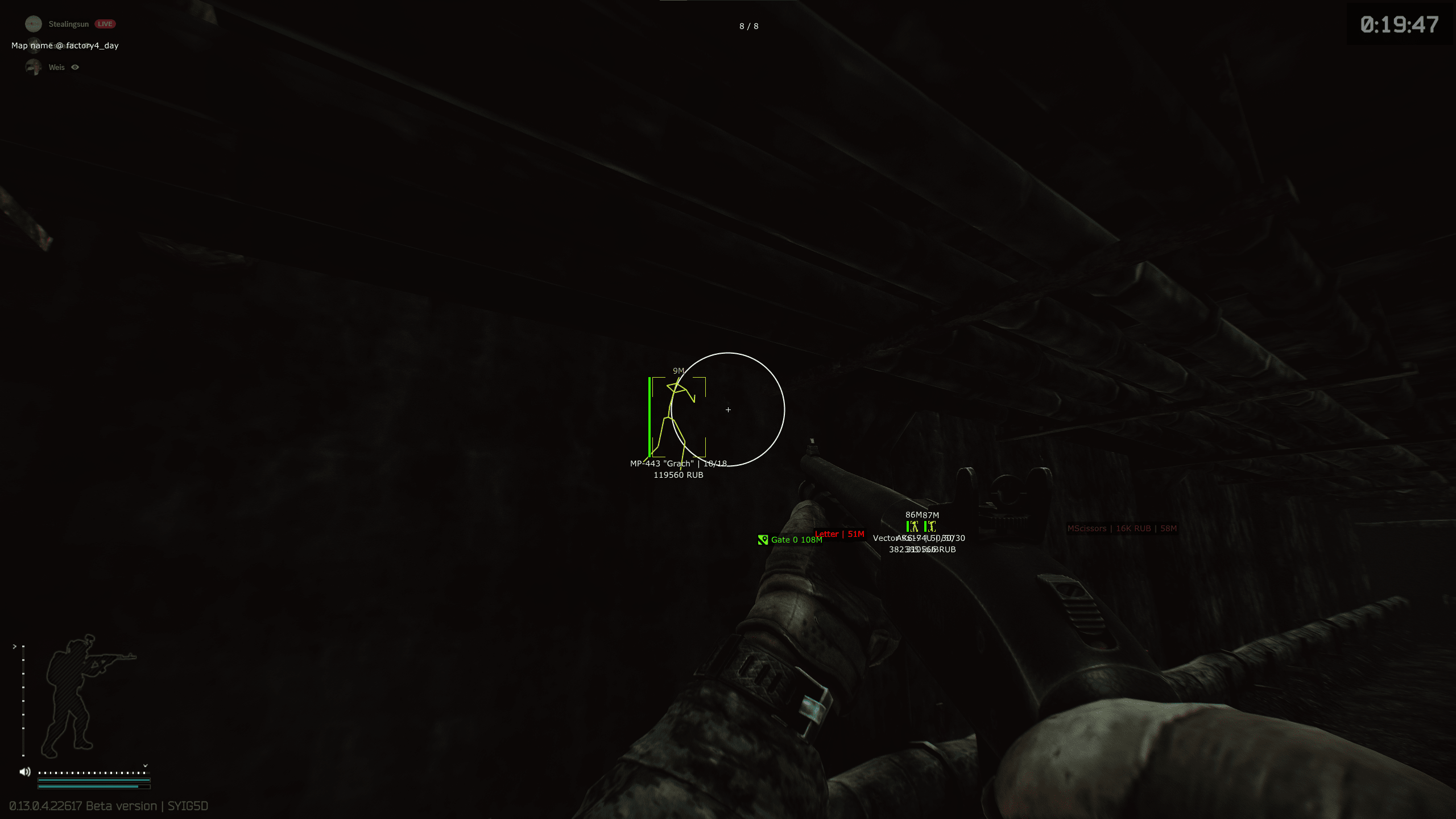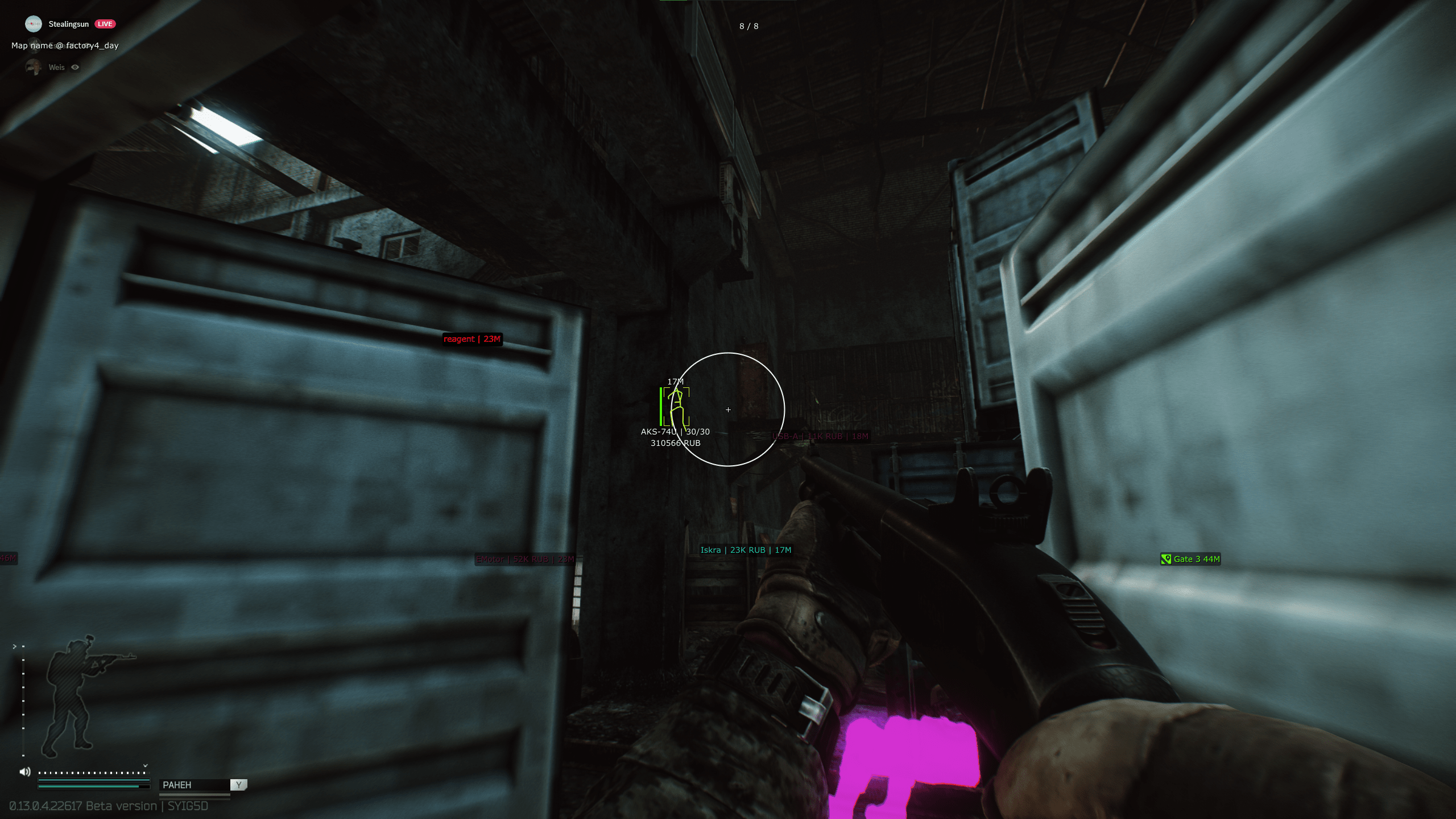 Video:



1 Day - $5.1
7 Days - $26
30 Days - $41.5
Buy:
On Our Website
Our Telegram Channel:
https://t.me/phoenix_satano