OS Requirements

Windows 10, Windows 11
Hardware Requirements

Processor: Intel & AMD, Video card: Nvidia & AMD
OC:

Windows 10, 11.


CPU:

Amd & Intel.
Клиенты:
Steam & Epic Games
Our exclusive and private cheat for the game Dead by Daylight (DBD) offers a unique set of features that will make your gaming session unforgettable. One of the most notable aspects of our cheat is its visual design, providing a pleasant and unobtrusive display on your screen without overloading your system.
With the private cheat, you will have access to all the necessary information about the location of items, objects, and enemies. This significantly enhances your awareness in the game and helps you make more strategically sound decisions.

Our private cheat also offers a wide range of settings, allowing you to customize it to your individual style, making your gaming experience in Dead By Daylight even more enjoyable and comfortable.
Don't miss the opportunity to enhance your gaming experience in Dead by Daylight with our private cheat. Immerse yourself in a world of intense survival battles and succeed in every action thanks to our reliable and functional software.
​
Features
:
Survivor Wallhack
Slasher Wallhack
2D Boxes
Info
Snaplines
Eye Direction
Objects Wallhack
Status
Generators
Hatchs
Pallets
Medkits
Hooks
Flashlight
Totems
Exits
Traps
Perfect Skills Checks
Skeleton
Screenshots
: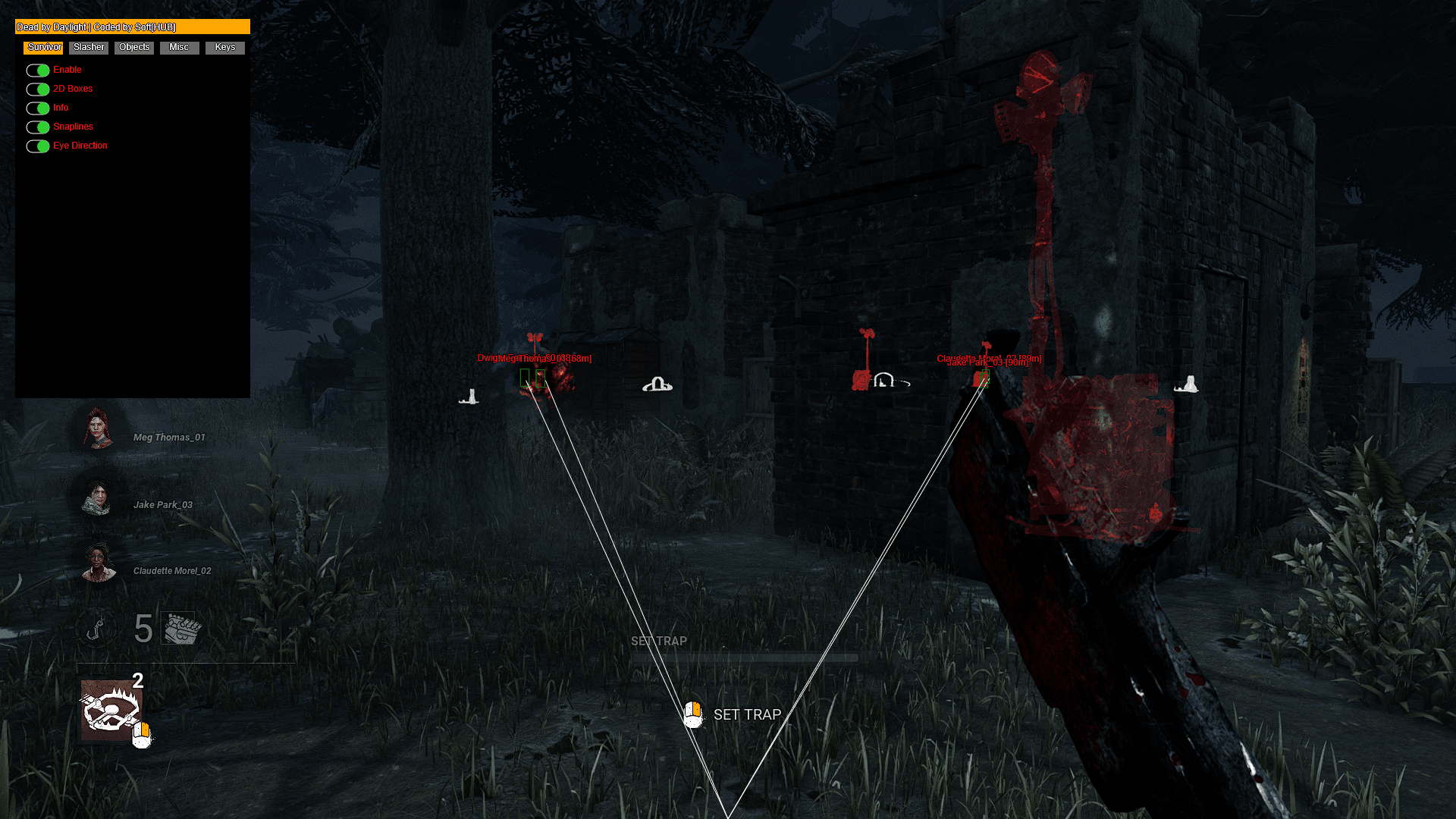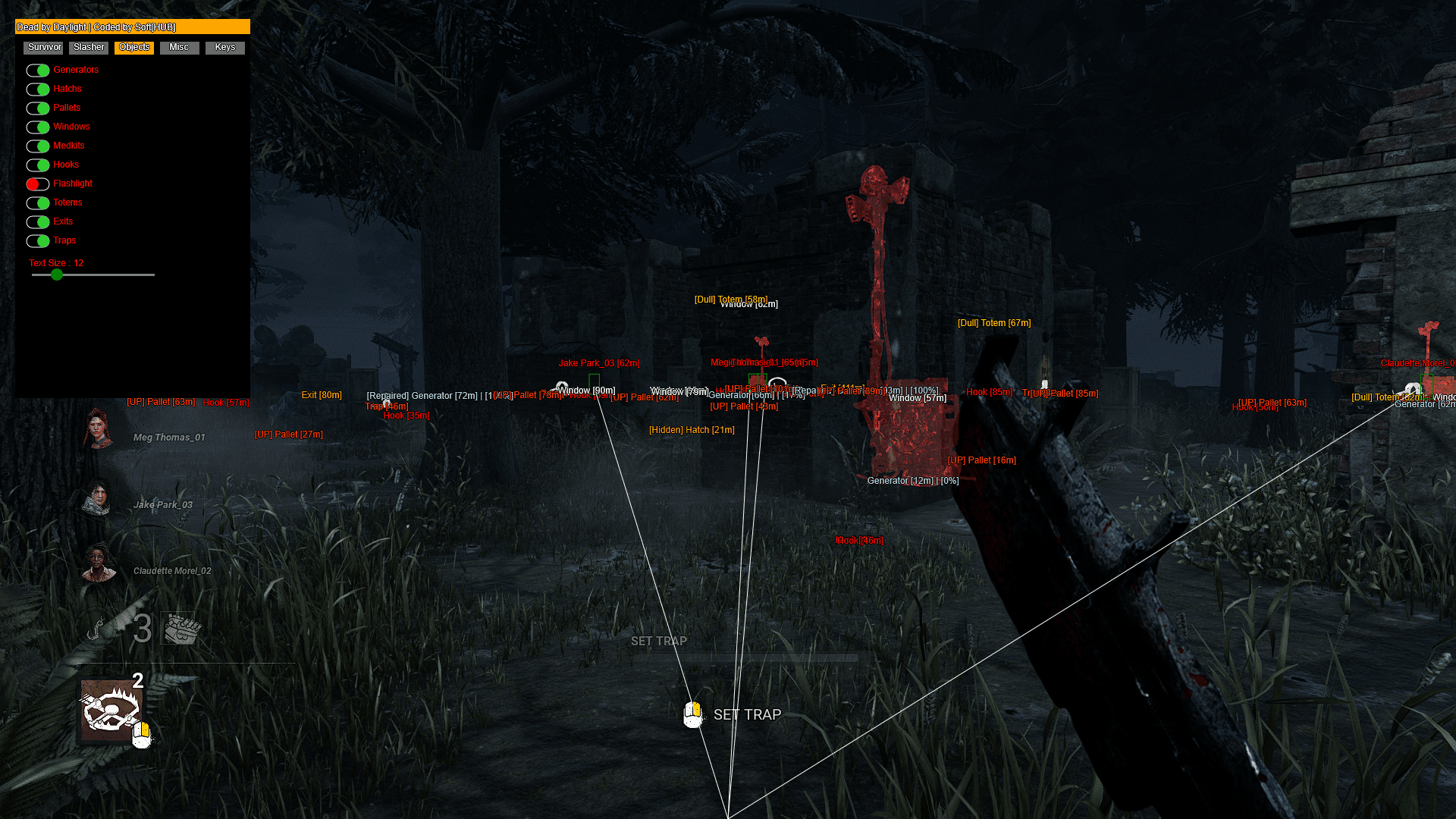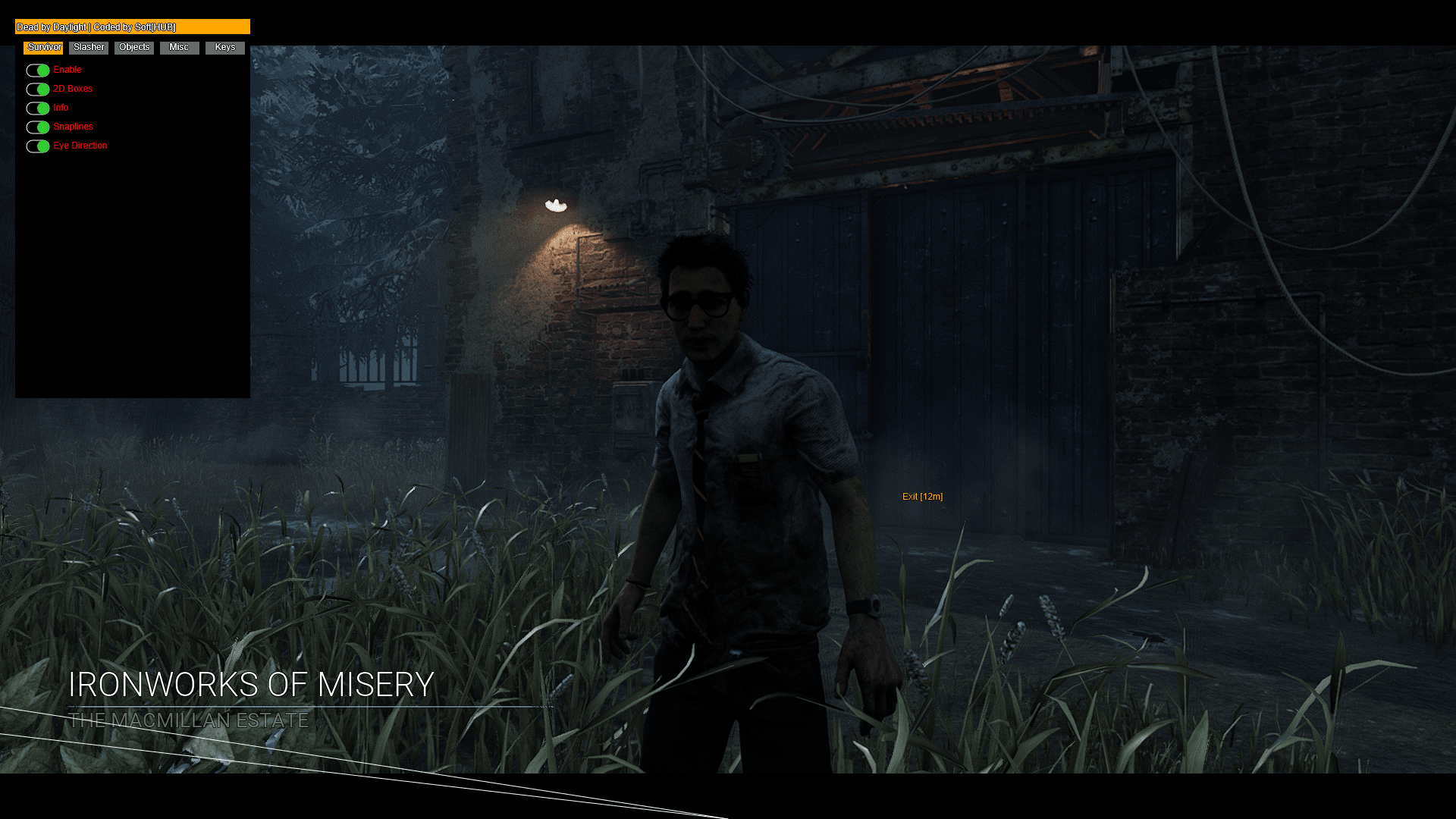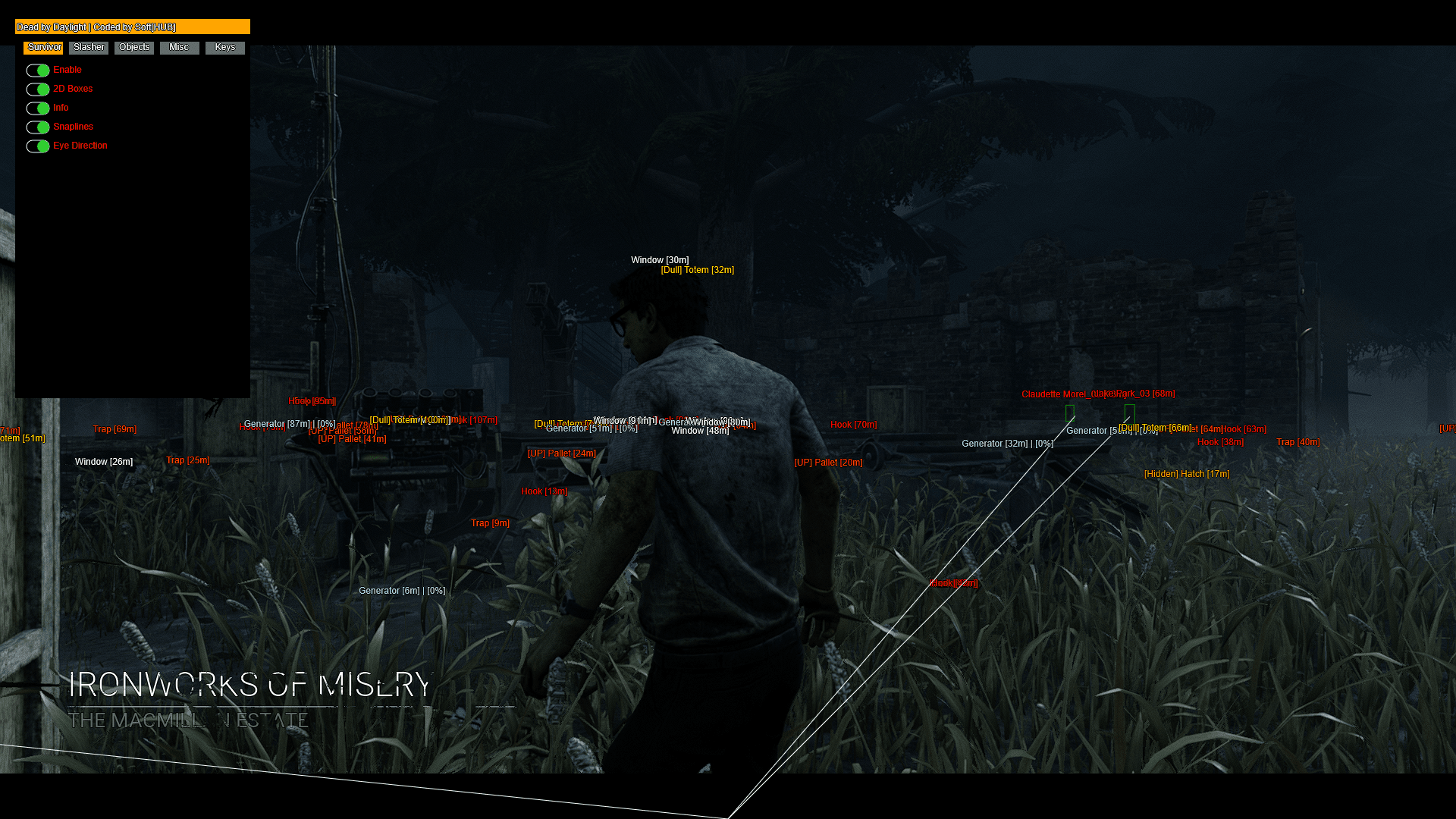 Video
:
Prices:
1 Day -
$2.29
3 Days -
$5.79
7 Days -
$11.59
30 Days -
$19.89
Buy:
On Our Website
Waiting for your purchases and reviews!
Our Telegram