So lately there was ban wave aimed to csgo cheaters, is there anybody who knows more about it? What was the reason that so many accounts were banned, cuz tbh overall this is not too much imo, it could be one detected cheat e.g. there are many cheats providers with thousands members with active cheat subscriptions, so I assume it is one cheat provider, what do u think about it guys, and girls?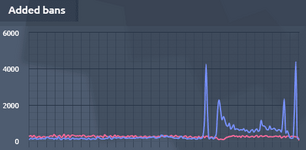 According to this guy, almost all big private / invite only cheats got detected, for real, I don't think so...
All cheats that I use now, are still undetected, even free ones with free VAC Bypass... The best part of it, all these things are open source!
You must be registered for see links
More twitter posts about the latest ban wave
You must be registered for see links
You must be registered for see links