here it is, enhancement.cc v2. this is the last and final project of the enhancement team. shout out to nv, and everyone that was included in this project. - sincerely Enhancement Team
sad to see a legendware paste be discontinued, as a co-owner, i'm glad to be in it.
note - all previous enhancement configs will work on here!
VirusTotal.com Link
:
Press here
<<
Screenshot of Cheat Menu: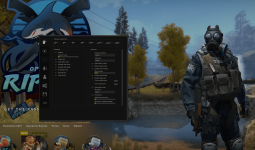 remember this menu from last project (not
changeable
)

MEDIA -
You must be registered for see links
CFG Path: C:\Users\(user)\AppData\Roaming\enhancement.cc\Configs
hope y'all enjoy this project. let's have enhancement in our tiny little heart today.